How COO's can increase Project Controls Operational Efficiency
by Sjef van Vugt, on May 11, 2023 11:00:00 AM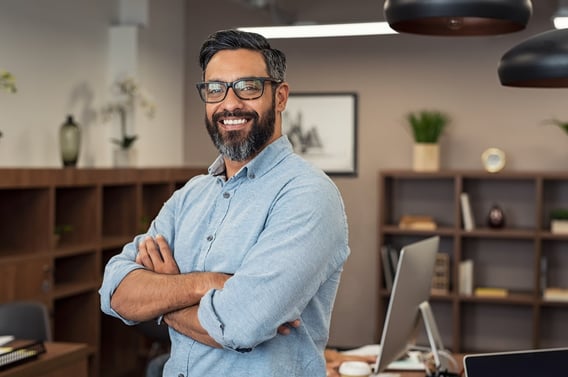 The CEO is going to be asking the COO how things are going. Is everything in place now? Do we have what we need moving forward? Will we have enough resources to tackle the next big project?
With Project Controls, the focus is on ensuring you have the right people, the right processes and the right tools to reassure colleagues the organisation has the capabilities to deliver consistent success.
Raising the PM Standard
If you compare tenders and construction contracts today to those of 10 or 15 years' ago, you'll see the difference straight away.
The standards and level of requirements are so much higher now: health & safety, compliance, financial regulations, legal guarantees, insurance, liability cover, and PM methodologies. It's all under more detailed scrutiny.
As COO, your ability to inject PM awareness, knowledge and capabilities into the production team is going to play a significant part in how well your organisation can demonstrate its capabilities and ability to meet project requirements.
You may even discover it's one of the top 5 questions your CEO should be asking the C-suite about how well Project Controls is working and delivering best practice.

Recruiting and Retaining the Right People
The construction industry relies on having labour with a range of skills and experience. You'll be wanting flexibility, taking into account cultural differences and matching project requirements with resources needed.
Good advice is to hire the best you can afford, in key positions, and to look after the general labour well. That way you can have confidence projects will be managed well - and reduce the risk of absenteeism and labour-shortage-related delays.
And when you hire the best, keep them happy. You don't want to lose them. Happy people and healthy margins keep your organisation competitive.

Developing Robust and Streamlined Processes
As a COO, you're responsible for building the capabilities of your organisation. Business interruption is what you're looking to avoid with projects.
When you sit at your desk and reflect on that, how is it looking?
Do you have all your processes in place? Are there any stages or elements missing? Any points of weakness or potential downfall? You cannot afford any gaps or oversights.
Check every aspect. Your PM methodologies, time management plans, project planning and scheduling. Your compliance, ISO or other standards, and approach to proposals and tenders.
Is everything clear, consistent and designed for excellence? If so, it can provide the foundations to support your CFO to build sustained profitability.
Optimising Performance with Smart Technology
What's your relationship with technology?
Do you and your team simply use what you have? Do you find it works well or are there tasks which take longer than they should because the 'system' is a bit slow or does not integrate data well?
You will find conversations with your CIO and CPO may help to find better ways of working. Ways which may, or may not, involve a new PM tool or a software upgrade. Smart technology is designed to make life easier. Lean into the productivity improvements, time and cost savings it can offer.
In an ideal world, your CIO will be ensuring they stay ahead of the technology curve and can give you and your team the tools they need to deliver efficient results.
Regular Review of Operational Standards
To maintain excellence in operational performance requires regular review. The ambitious COO will build this into the process for their teams.
Some organisations may find it helpful to enlist the help of specialist Project Controls specialists to maximise operational efficiency and results. Discover more ways (working with your CPO) to build consistent project success in another of Primaned's insight blogs.
Project Controls in the Boardroom
When Project Controls is embedded within PM, it gives the COO a clear structure to focus on getting the most out of your people, processes and tools.
To learn more about how to build and maintain capabilities with PC, download Primaned's free executive insight guide, Building Capabilities and PM Mastery: The COO's Guide to Project Controls.

* Note: all quoted statistics in this guide are taken from Primaned client feedback, interviews and surveys during 2022.