The CFO's Guide to Project Controls - How to Build Sustained Profitability
by Sjef van Vugt, on Apr 6, 2023 11:00:00 AM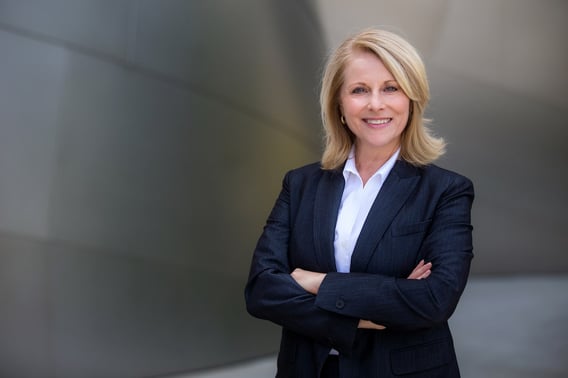 Driving growth and profitability is all about the numbers. There are many components for success, of course, but getting the financials right is a primary focus.
As a CFO, you want transparency and clarity of data. Whether you're reporting daily or weekly, you need to have confidence in the figures. Important decisions may be taken in the C-suite based on the trust colleagues have in your numbers.
The challenge is to find consistent data reliability - accurate, high quality information and documentation, with speed and ease.
Meeting the CFO's Biggest Data Challenge
Financial transparency is gold for the CFO. You're about to prepare your latest report. You want to get information of a good quality, in a reasonable amount of time and using a reasonable amount of resources.
If your technology and PM tools are smartly integrated, that may be achievable. However, if your organisation uses multiple systems across different projects, information could be scattered and harder to retrieve. This data dissonance is unhelpful and also carries risks at the boardroom decision-making level.
Let's say you were at your desk, checking the volume of uncommitted spend. You discover you had committed spend to your organisation's investor but not yet spent that with suppliers. That opens up a risk of having to pay higher prices later - which would impact on the budget.
Are you confident your systems will identify risk or alert a need for action? It helps if your CIO is building success with smart tech and safe data.

Seeing the Bigger Picture
You're looking for information on a specific project and it may be in one place in your system. That's OK if you're only monitoring a single project. But, typically, you're going to be monitoring multiple projects.
How easy is it for you to draw data and pull out relevant documents so you can build that bigger, portfolio-level picture?
When you see the EV of a single project shows a score of one, that's ideal. However, when you look into all the other projects, how are they scoring? If they are running an EV between 0.8 and 1.2 that's probably going to be within an acceptable range. Any outliers may require more investigation and attention, to put things back on track.
Having high quality data easily to hand means your CEO can have more meaningful conversations with you in the boardroom.
Creating the Right Structures for Project Success
You're starting a new project. Who will do what? When are you going to set things up? Who can approve invoices or the budget?
This is where team management and operational structures come into play. If you clarify the roles and responsibilities around the financial processes of the project, it helps people to do their job well and to avoid mistakes.
With each international project your organisation takes on, you will want to understand the different tax and legal structures - and ensure that is communicated to your team.

Maximising Efficiency of Processes and Technology
Project Controls is all about optimising performance, gaining data insights and creating more efficient yet robust processes.
To build agility, sustained profitability and confidence in the numbers, you need data at your fingertips that you can trust.
With multiple tools and systems, you may find that clarity, accuracy and rapid access to information hard to find. It's not about having the most fancy or expensive technology you can buy. It's about having the right tools for your needs.
There are some wonderful tools out there, like OPC and PMWeb, which have powerful project management features. But they are only as good as the user who knows how to use them. Will your team get trained in that or is there a different solution? If unsure, seek some independent advice.
If you have a CPO, they can be your ally. They should have a good eye on keeping your margins healthy, your people happy, and your organisation competitive - through optimised tools and processes.
Project Controls in the Boardroom
Project management which embraces Project Controls places a focus on ensuring the CFO has the quality, speed and accuracy of data they need to deliver financial transparency to the board.
To learn more about this and other ways to deliver on the numbers, download Primaned's free executive insight guide, Building Profitability: The CFO's Guide to Project Controls.