The Manager Projects Series: How to Build an Oracle Primavera Cloud Implementation Business Case Your C-Suite Will Love
by Paul Vogels, on Nov 4, 2021 11:00:00 AM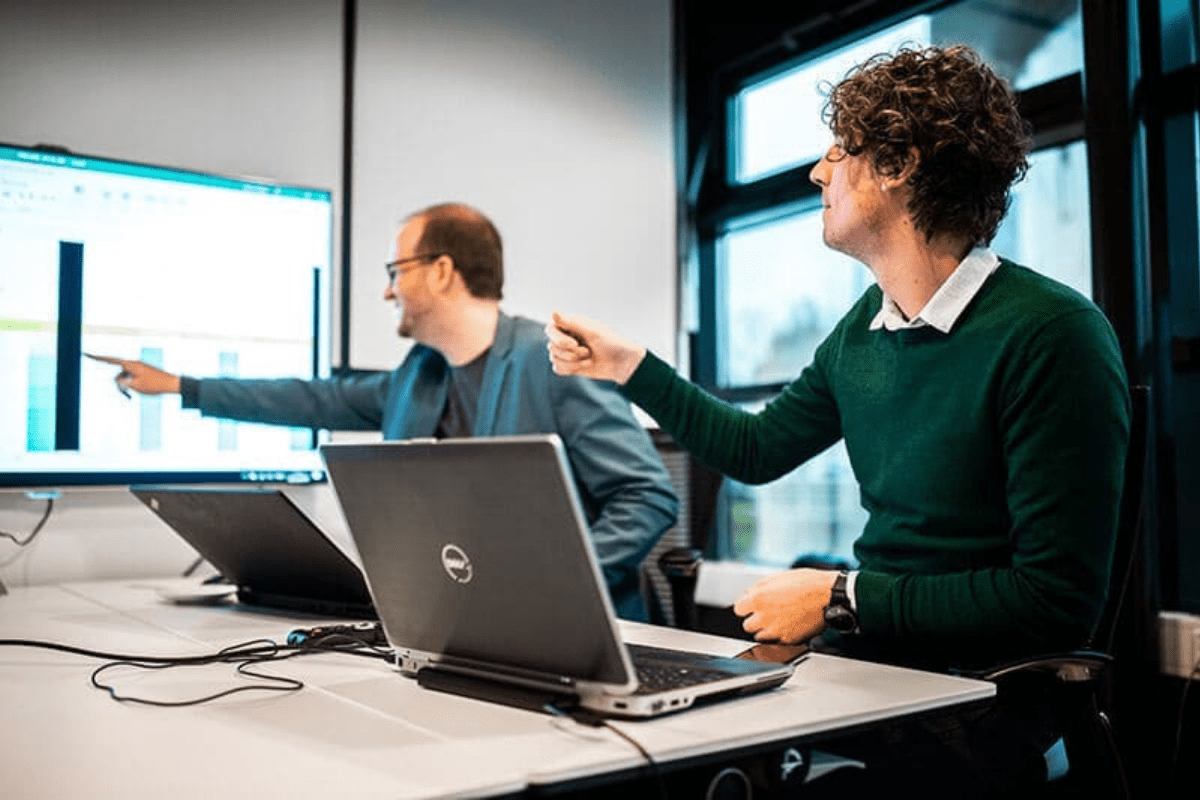 How to Build an Integral Project Controls Solution with Oracle Primavera Cloud Business Case Your C-Suite Will Love
Before digging into Oracle Primavera Cloud, first let's talk about you - standing at the forefront of all aspects of project planning and execution - from scheduling and budgeting to specification and delivery - you'll know that there are a number of areas where there's room for improvement across your team. However, until recently, you may not have considered the need for improvement to be all that urgent.
Today, things are different. Operating in a vulnerable landscape, clients need more than just a verbal confirmation that your team is up to the challenge; they need a powerful demonstration that your team is capable. And that comes from building robust structure and strong organisation into the foundation of your planning processes.
Structure and organisation are a must in these times, when clients are putting increasing pressure on their partners to work extremely efficiently and effectively. And, as the Manager of projects, it's your responsibility to ensure that your team of planners is operating within time, budget, quality, and scope to deliver optimal results.
The Problem
Of course, the problem you're facing right now is that it's incredibly difficult to achieve this when you're not fully in control of what's going on. And the reason why managers like yourself aren't in control is because you're working with fractured data - from different departments, in different formats, and on different systems - that means you're having to guide your team and make decisions based on little more than gut feeling.
The key to this is to introduce new solutions to your team to help them, help yourself, and help your organisation to demonstrate a commitment to excellence and, ultimately, win more contracts. But a scheduling tool alone isn't enough. You need a fully comprehensive project controls tool that puts you back in the driver's seat. That tool is Oracle Primavera Cloud.
What is Oracle Primavera Cloud?
With project planning becoming increasingly complex, many managers are thinking about developing an OPC project management strategy that supports them in building a stronger, more resilient planning team that's recognised by the board.
Oracle Primavera Cloud is, as the name suggests, a cloud-based tool that consolidates many distinct aspects of planning and execution into a single system to encourage better communication between stakeholders and ensure that everyone has access to the same data - at the same time - to facilitate better, smarter, faster decision making.
Oracle Primavera Cloud boasts a number of features that support the evolving role of the planner, including scheduling, resource management, risk management, document collaboration, scenario comparisons, and KPI-based project selection, which are all accessed through the same easy-to-use interface. Built on a foundation of flexibility and dozens of years of experience with best of breed software (like Primavera P6 EPPM and Primavera Risk Analysis) and industry practice, the software is designed for use by multiple stakeholders, from portfolio managers and business executives to project managers and Project Controls analysts.
It is clear that Oracle Primavera Cloud is the natural solution to the challenges that planning teams - and their managers - are facing today. Yet many teams are still operating using MS Projects, or even Excel. Why? There are obstacles in the way.
Obstacles to Success
While time and budget can often be obstacles standing in the way of implementing new technologies and new ways of working, the cloud-based nature of Oracle Primavera Cloud largely eradicates these traditional challenges. However, there is still one major obstacle that can be difficult to overcome: approval from the c-suite.
Oracle Primavera Cloud, while beneficial, is also highly configurable. And with the implementation of a system of this level of capability, you need to ensure that you have access to the right resources. And that means having a c-suite willing to give you these resources.
And so it's vitally important to get buy-in motivation to implement a managed OPC solution across all departments. We say 'all departments' because Oracle Primavera Cloud delivers the most value when it's utilised by all relevant stakeholders, from including development teams, planning teams, HR teams, and finance teams.
However, when you want to make such a bold change across almost the entirety of an organisation, but-in isn't always easy. You'll need to build a strong business case that the c-suite will love, proving why the software and implementation will be successful and deliver an impressive return on investment for the business, and everyone involved.
How can you do that? Start by outlining the benefits for your own planning team.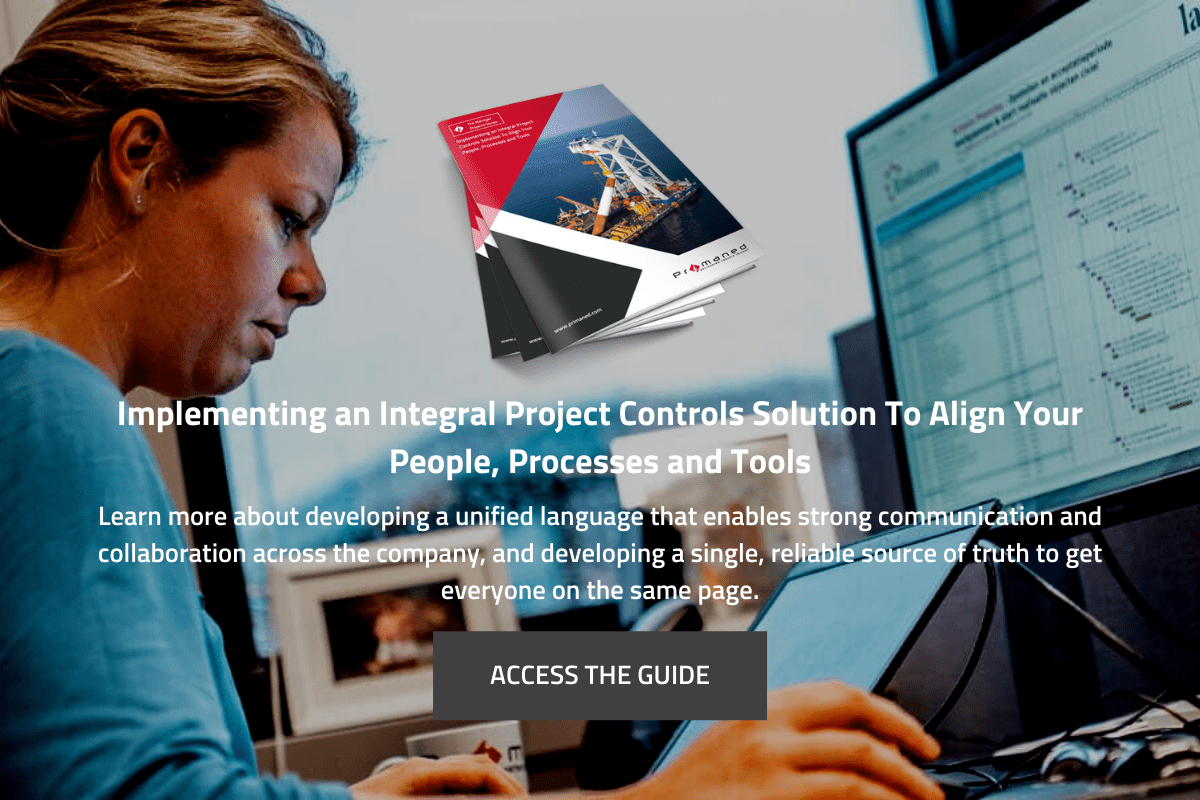 Benefits of Oracle Primavera Cloud
Why start with the benefits of Oracle Primavera Cloud for your planning team? Because your team is where the overall results of the tool can really be demonstrated. This allows you to build a very solution-focused business case for implementing Oracle Primavera Cloud, and put forward the positive outcomes that the c-suite will be most interested in.
It's almost like working backwards, starting with the end results that really matter to the board, and presenting the details in a simple, easy-to-understand, influential format.
There are three primary benefits to using Oracle Primavera Cloud:
1. Improved Project Outcomes
Oracle Primavera Cloud can successfully improve outcomes by helping you to monitor, intercept, and proactively solve project failures to reduce risk. With improved access to more accurate data, your team can better keep track of the health and status of each project to very quickly identify the likelihood of possible issues arising, and intervene during the early stages to prevent these issues from becoming big problems.
Essentially, it's a case of moving from being a firefighter to a fire preventer; empowering yourself to stop fires from occurring in the first place rather than trying to put them out.
As we all know, there are so many opportunities for risk to derail a project completely. There are constant changes in time, duration, scope, contingency, management, and a number of unforeseen circumstances that are all challenging to monitor without clear insight, and even more difficult to identify, address, and resolve before they spiral out of control.
Oracle Primavera Cloud makes it possible to better predict risk at the start of planning, report the likelihood of risk quickly - and to the right people - and ultimately make the best decisions to improve project outcomes and elevate the organisation's reputation.
2. Increased Project Capacity
Projects are your organisation's primary revenue drivers, so the standard, safe buffer times that are typically left between planning essentially costs you money. When you reach your limit, it means your competitors are benefiting from your limitations. Buffers are necessary, but they also place a cap on project capacity. When projects run smoothly, buffers mean 'wasted' hours that could have been spent on another project.
Smart planning teams are starting to use project controls with OPC to reduce buffer times and increase project capacity, optimising their time to take on more and, ultimately, help the business to generate more revenue for growth and development.
Right now, perhaps you're planning 200 projects at a time. But what if you could give your superiors what they've been asking for for years: making planning as tight as possible to plan 10%, 20% of even 50% at a time… and do it in a safe, controlled, effective, and efficient way? That's an idea that your c-suite will really be keen to get behind.
3. Boosted Chance of Project Success
One of the biggest challenges in project planning today is that, despite project controls becoming a critical strategic necessity, there's still no formal education or qualifications for project planners. Think about the educational backgrounds of your own team. None of them have come to you with a project planning degree. They've probably come from engineering backgrounds. So while they certainly have skill and talent, they may lack the deep understanding of planning principles that are essential to success.
Oracle Primavera Cloud helps you to increase your team's and organisation's understanding for better project success by making planning principles an inherent part of day-to-day operations. Being a fully comprehensive project controls tool it walks planners through the entire process to help them better understand the fundamentals of project planning, and build these fundamentals into their approach for better results.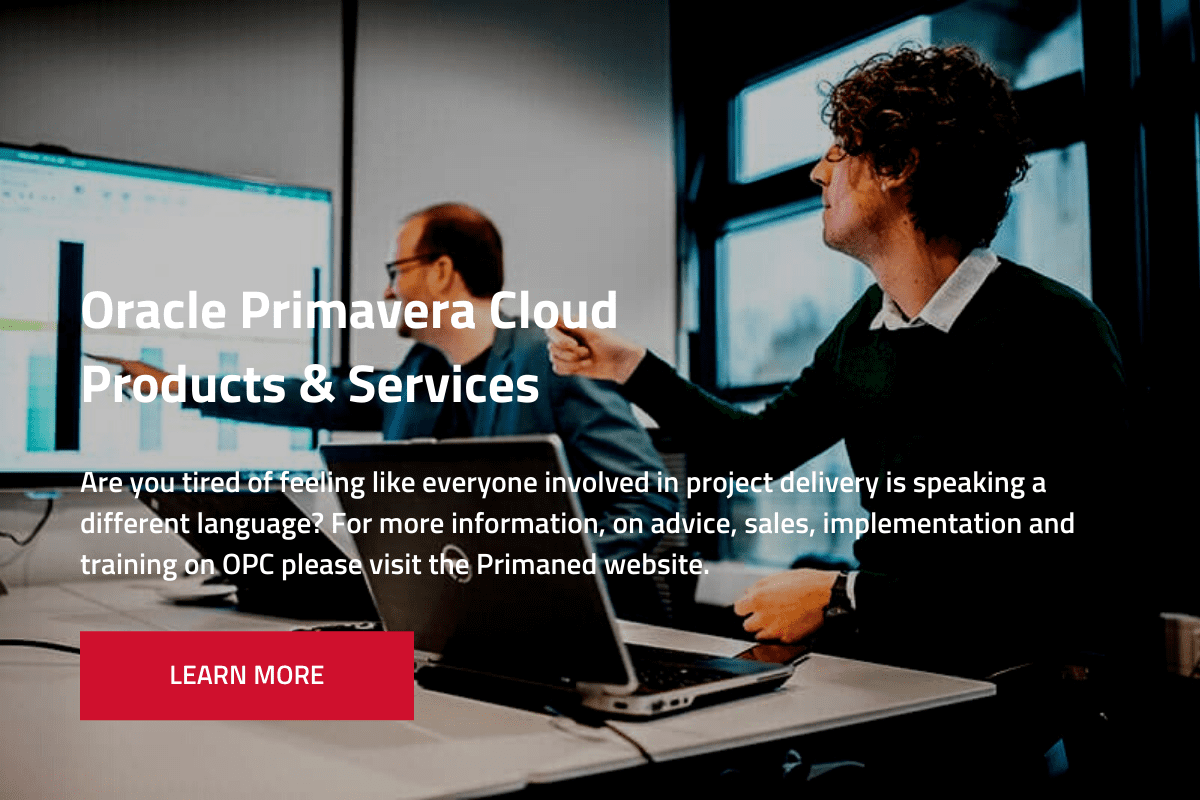 Addressing the Other Half of the Buy-In Equation
Focusing on the above primary benefits of Oracle Primavera Cloud in your business case for implementation can really help you to convince the c-suite that OPC is the right solution for your business, and motivate buy-in for investing in the software.
However, getting board approval for purchasing the tool is just one half of the overall buy-in equation. There's another half that still needs to be addressed: buy-in from the c-suite to appoint an Oracle Primavera Cloud implementation partner who'll help you to introduce the software to your team, and roll out change across all departments.
Although it can sometimes be tempting to go down the DIY route, it's important to remember that figuring things out alone can be a waste of time and money. If you're keen to implement faster and in a more cost-effective way, it's definitely worth working with an implementation partner who can guide you through the process with ease.
And so, after communicating the benefits of Oracle Primavera Cloud in your business case, the next step is to move onto demonstrating how the software can be implemented seamlessly with the right partner, with minimal disruption to operations.
Implementing Oracle Primavera Cloud
There are a number of benefits to partnering with an OPC implementation partner that are worth communicating to the board through your business case. These are:
One of the biggest benefits of choosing this tool is that OPC software can reduce manual project involvement, save time and increase project success delivery. Project planning today, as you know, involves a huge amount of manual work. You're putting a massive amount of trust in your planners to get everything 100% right, when in reality we all understand that, when working manually, things can - and do - go wrong.
Manual work is both time consuming and a constant risk factor. It needs to end. Your planners' time must be better optimised, minimising the need for manual input as much as possible by using standardization and uniform processes, workflows and templates, and freeing your resources up to focus on important planning activities.
However, this can't be achieved if the software is not implemented in the most effective way for you, your team, and your business. If it's implemented incorrectly from the start, the amount of manual work involved won't reduce, and may even increase. Getting the foundations right is the key to building robust project controls processes.
As we've briefly touched upon, Oracle Primavera Cloud is a very beneficial yet very comprehensive and very extensive tool. If your team has never worked with project controls software of this level before, they're unlikely to simply jump in and hit the ground running. There's a learning curve that's difficult to navigate without support.
When an Oracle Primavera Cloud expert is there to guide the implementation and support your team as they get started using the software, your c-suite will have complete peace of mind that your planners are operating with total confidence.
One of the biggest benefits of this is that your planners can reduce project costs with confidence without compromising on vendor quality. As we all know, this is a big challenge at the moment. The vulnerable landscape means that we're all increasingly looking for ways to minimise our costs, and for many that may mean using the vendors and subcontractors that come in at the lowest price, even though they may not be the right fit for the job, and could end up increasing costs and generating new risks.
While the overarching concept of Oracle Primavera Cloud is to create a single, all-in-one platform for all stakeholders to use, it's natural that there will be other tools and systems that your business wishes to continue using. That's OK. However, to really get the most from OPC, it's worth looking at whether any of these systems - or any systems you're planning to implement in the future - could integrate with OPC.
For example, it might be very important to you that Oracle Primavera Cloud integrates with other internal systems like finance, purchasing, HR or BI tools to populate data across different solutions.
The good news is that there are a number of systems you can integrate to streamline your project controls, and the right implementation partner can support you and your team as you work to elevate your processes by combining multiple solutions. This can often be time consuming to achieve without support from an OPC professional.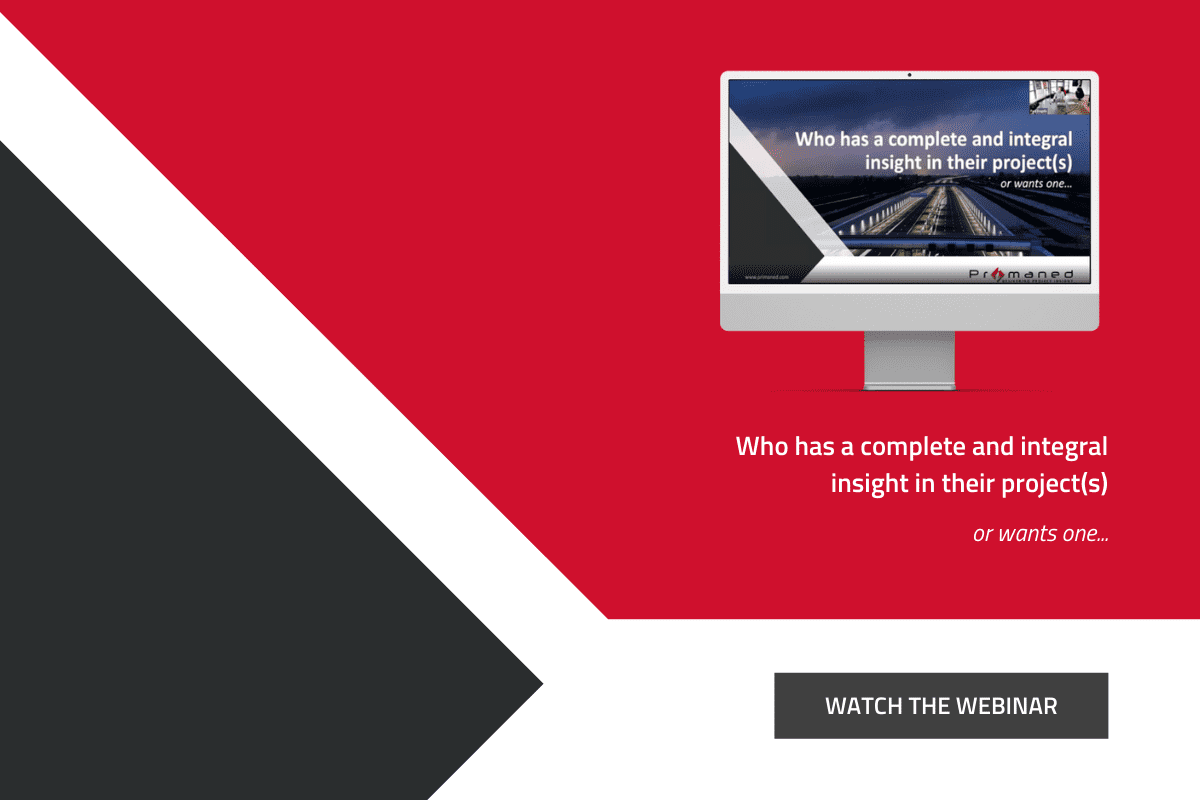 Be Prepared
At this point in the presentation of your business case, you should already have the majority of the c-suite on your side. However, it is likely that the board members will have questions as they consider whether to grant approval for such an implementation.
Of course, the questions that the c-suite will ask will differ from business to business. Some may be concerned about the level of investment, while others may be more focused on the ins and outs of the implementation itself. While we can't say with any certainty what questions you'll be asked, we can share the top questions we regularly get asked about Oracle SaaS Primavera Cloud, and recommend that, as part of your business case, you prepare answers to these questions before your presentation.
Some of the top questions include:
Can the software really handle all of our requirements?
How does the software create less risk in scheduling and planning?
Can we prove the ROI of a project management system?
What level of investment is needed to purchase the solution?
How long does software implementation take?
How does implementation take place?
How can we be sure we're choosing the right implementation partner?
By preparing strong answers to all of these questions - and other questions that your board members may ask - you can help them to see that Oracle Primavera Cloud is the right solution for resolving the contemporary challenges facing businesses today.
Elevate Yourself - and Your Team - to Success
Today's clients are unforgiving. They can't afford mistakes. Their primary goal is to have the project delivered ASAP, especially when it intervenes with their production. Right now, planning teams can't afford to operate 'well'; they need to take measures to ensure they're operating excellently, competitively and with confidence. Always.
Oracle Primavera Cloud can elevate your team so that they're in a strong position to achieve these goals. OPC helps you reduce project delays, scope creep, and financial penalty claims by giving you deeper insight into areas such as time, costs, scope, risks and resources that you couldn't get through using more traditional manual systems or various distinct platforms that fail to 'talk' to each other and share project data.
The end result to come out of all this is recognition. When all of your projects are being delivered on time, and on budget, when you're building a strong reputation, and when you're able to take on more projects - with confidence - at a single time, you'll become a manager that stands out, is respected, and is appreciated by the organisation as someone that knows how to best support their team to achieve their very best work.
Overall, it could help to elevate you from Manager of Projects to Director of Projects.