The Science of Implementation Partners: Why appointing an implementation partner is as important as choosing the real estate management solution
by Sjef van Vugt, on May 12, 2022 11:00:00 AM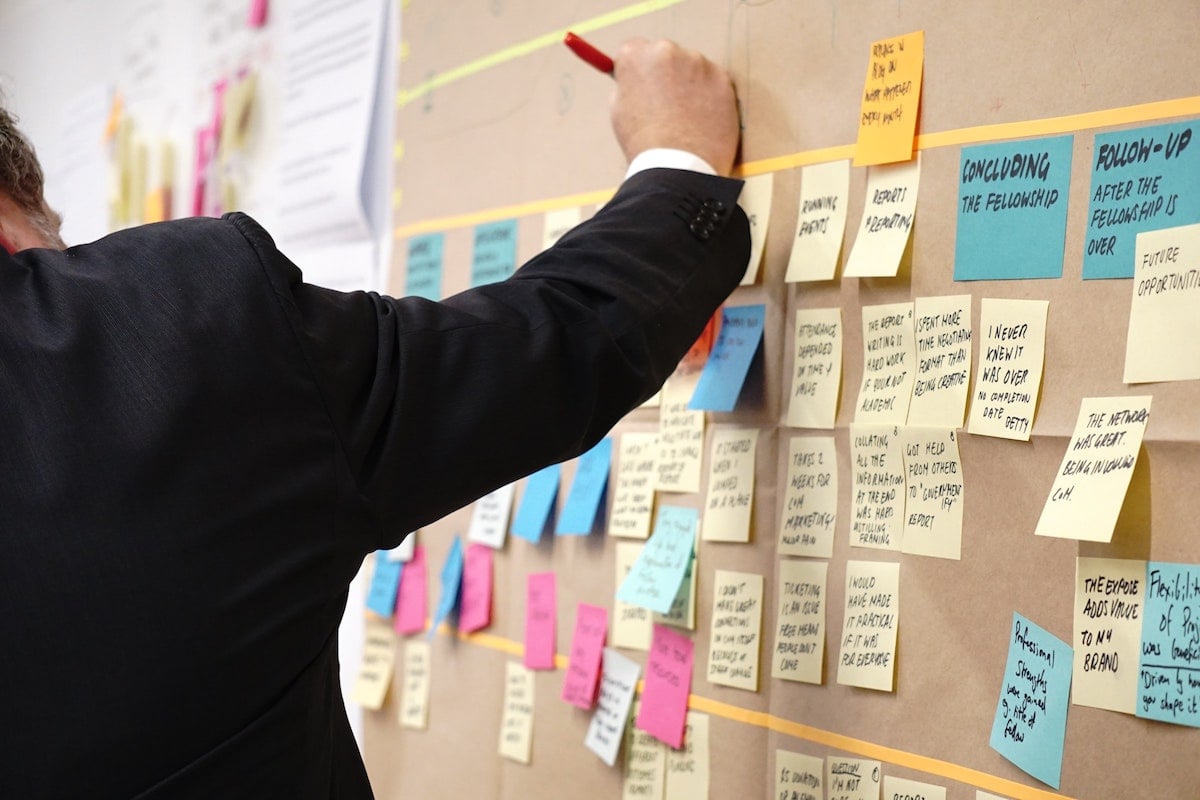 The Science of Implementation Partners: Why Appointing an Implementation Partner is as Important as Choosing a Real Estate Management Solution
Selecting the right digital real estate management solution - one that meets all your needs - is one of the most important decisions you can make for the future of your business.
But it's not the only important decision. In fact, what many corporate real estate managers don't realise is that choosing the right implementation partner - the team that is going to help you introduce the new system and new way of working - is equally important. Otherwise, you're leaving your implementation open to risk.
What is an Implementation Partner?
An implementation partner will usually be a consultancy firm or specialist training agency that has been approved by the software vendor and certified to carry out official implementations of the tool. The firm will have a deep understanding of both the software and the needs of businesses within the relevant industries, making them well placed to provide support and guidance when switching to a new system.
The idea of an implementation partner is that they work very closely with the business itself. That's to ensure the implementation is balanced. They know the software. You know your business processes management needs. Combining them is the best way to ensure that any new implementation delivers the most value to the organisation.
Why Do I Need an Implementation Partner?
The truth is that it's very easy to look at a new integral project management system and think that all you need to do is install the software to replace your legacy asset systems and get to work. But there are more things to think about:
How to configure the settings to your individual needs
How to integrate the software with other systems you're using
How to test that the implementation is doing what it should
How to train teams to use the software
How to go live
How to get people actually working with the system day-to-day
You thought it was going to be easier, right? Well, it's not actually difficult… there's just a lot to consider. And when there's so much going on, it's easy to make a mistake. The last thing any CREM wants is to get part way through an implementation process and find that they haven't taken the right approach from the start. This means beginning all over again, wasting both time and money.
An implementation partner keeps you on the right track, from start to finish.
Ultimately, the right implementation partner can…
Get you up and running quickly to minimise disruption
Reduce your workload, leaving you with more time for core tasks
Minimise costs by reducing errors in the implementation process
Ensure an implementation is rolled out smoothly across all departments
Resolve small issues before they become big problems
Help to get all departments excited about change
When to Select an Implementation Partner
The short answer: Earlier than you think!
The longer answer: What usually happens is that corporate real estate managers select the real estate management software that they want to use, and then search for an implementation partner that can help them roll out the new software. However, it is often more beneficial to choose the implementation partner first.
While that might sound strange, implementation partners are usually not tied to one specific solution. If they have deep knowledge of the industry, they will often work with numerous vendors who all offer similar platforms. By partnering with an implementation expert during the very early days, this partner can help you choose the right real estate management solution for you, based on your own needs.
How to Select an Implementation Partner
Here are some useful tips for choosing the right implementation partner:
Look for industry experience
The right implementation partner should always have extensive experience of the corporate real estate management industry; about the specific needs and requirements of CRE businesses. This ensures that software recommendations and the implementation process are tailored to the unique needs of the CRE sector.


Seek out 'all in one' solutions

Where possible, try to find an implementation partner with a dedicated training arm. This means that one partner can carry you right through from install to configuration to training, and beyond, without you needing to put in more work to find a training provider. Having all aspects handled by a single partner keeps things simple.

Find a partner that's flexible

One of the biggest mistakes that a business can make is working with a partner that has a very strict, very regimented process. They have their own way of working, and they do things in a way that makes sense for them. It's much better to work with a flexible partner who can adapt their approach based on your desired pace.