How to merge your legacy asset systems into a single data source of truth to improve project controls
by Sjef van Vugt, on Apr 7, 2022 11:00:00 AM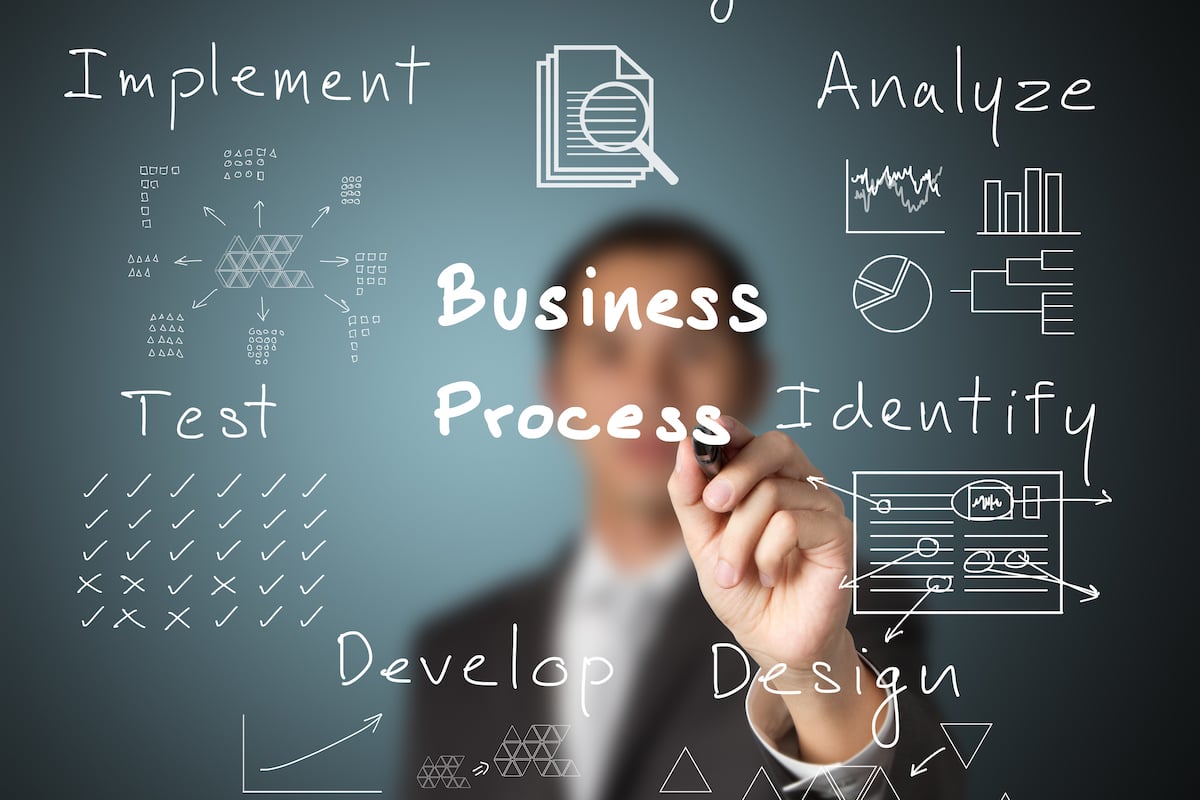 How to Merge Your Legacy Asset Systems into a Single Data Source of Truth to Improve Project Controls
For corporate real estate managers, a single dashboard containing everything you need to know, powered by project smart workflows, is the ultimate dream. One digital project management platform, one login, and unlimited access to data from across all aspects of the project lifecycle. It's what we all strive for.
Unfortunately, this isn't a reality for most CRE teams today. In fact, research suggests that 80% are still working with older legacy asset systems, rather than with a single integral project management system that merges all project information into a centralised data warehouse.
The State of CRE Technology
The reality for many CRE teams today is the use of multiple different internal legacy asset systems, each containing a different set of data from a different stage of the project lifecycle.
This means that, in order to obtain full visibility of a given project, teams need to manually extract, collect, and consolidate relevant data from across each of the separate systems. Every system holds just a small piece of the story.
And the problem will be even more severe for those organisations that have merged with other companies. In this scenario, CREMs are not only having to trawl through their own internal legacy asset systems for data, but through the systems that have been absorbed into the organisation through the merger, too.
The project controls process becomes more complex, vulnerable to error, and challenging to manage.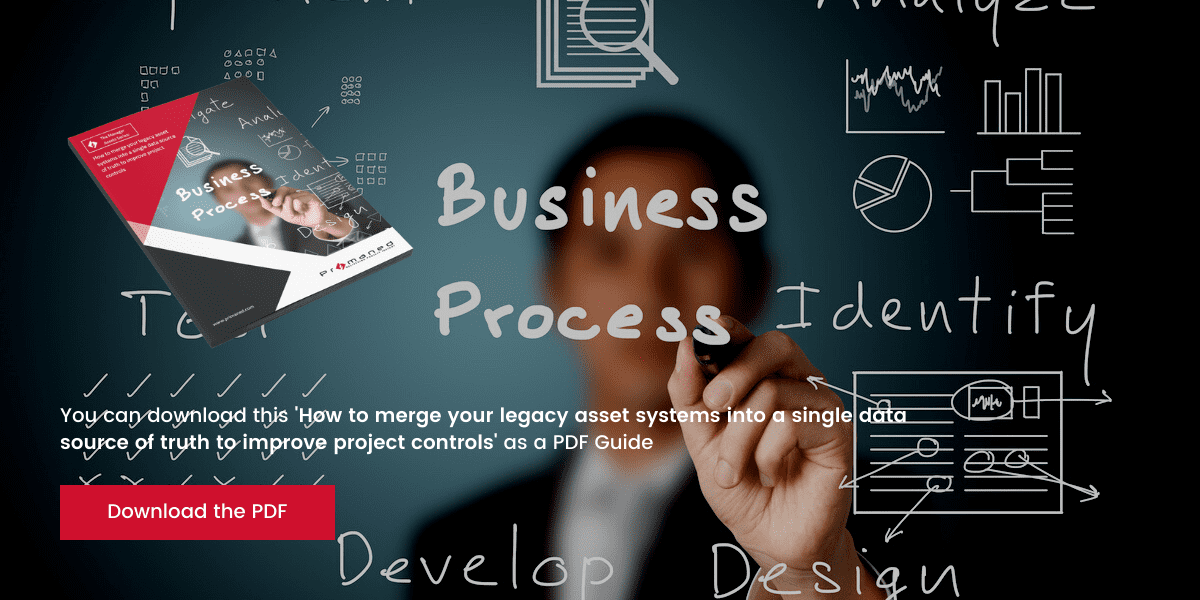 The Impact of Legacy Asset Systems
As every CREM is beginning to realise, to derive the full value from corporate real estate management, a robust data and analytics strategy is needed. Real time data is, after all, the foundation of smart, quick decision making.
Unfortunately, when data is dispersed across multiple systems, CRE leaders and their teams can't act quickly, can't easily make comparisons, and end up with 'Frankenstein' reports; reports that have been cobbled together from a bunch of different data sources.
To date, consolidating data manually from all the different systems in use has been the responsibility of the CREM. It's a long, time-consuming process that adds many additional hours to what can often be an already overwhelming workload. It's time to standardise CRE data by merging legacy asset systems into a single platform.
Corporate Real Estate Management Solutions
The clear solution to the legacy asset system problem is a modernised corporate real estate management software solution that creates a centralised data environment; an all-in-one data warehouse where information from across all stages of the project lifecycle is consolidated and merged into a single system that all stakeholders use.
With this sort of system, CREMs can merge all data - planning data, cost data, scheduling data, energy consumption data, space optimisation data, maintenance data, and so on - into one system that creates a single source of truth for everyone.
When all project stakeholders are working with the same information and have access to real time information beyond their own niche, there's greater transparency and that enables better decision making. Whether monitoring, evaluating, or reporting on the performance of contracts, CREMs have what they need to make good choices.
According to a report by Deloitte, 'respondents with modernised systems seem to be breaking from the pack, while those saddled with legacy systems are playing catch-up'. It's becoming increasingly clear that merging data into a single interface is no longer just a 'nice to have'; it's a strategic necessity that's driving success.
Success Without the Guesswork
Merging legacy asset systems into a single platform means success without the guesswork. However, it can go even further to improve project controls at its core.
Corporate real estate management solutions can help your internal teams to work together to standardise data collection and usage. But they can also extend to external teams, too. Imagine getting your vendors, consultants, and contractors all using the same system, too, creating a single source of truth internally and externally.
The potential results stand to be incredible. Ultimately, when implemented correctly, a corporate real estate management solution can help businesses to build the most accurate, most trustworthy data system ever, giving teams all the information they need to make the very best decisions for their portfolios, both now and in the future.