The Head of Project Planning Series: People, Processes & Tools, How to Quickly Recruit, Systemise, and Train Project Planners
by Paul Vogels, on Jul 1, 2021 11:15:12 AM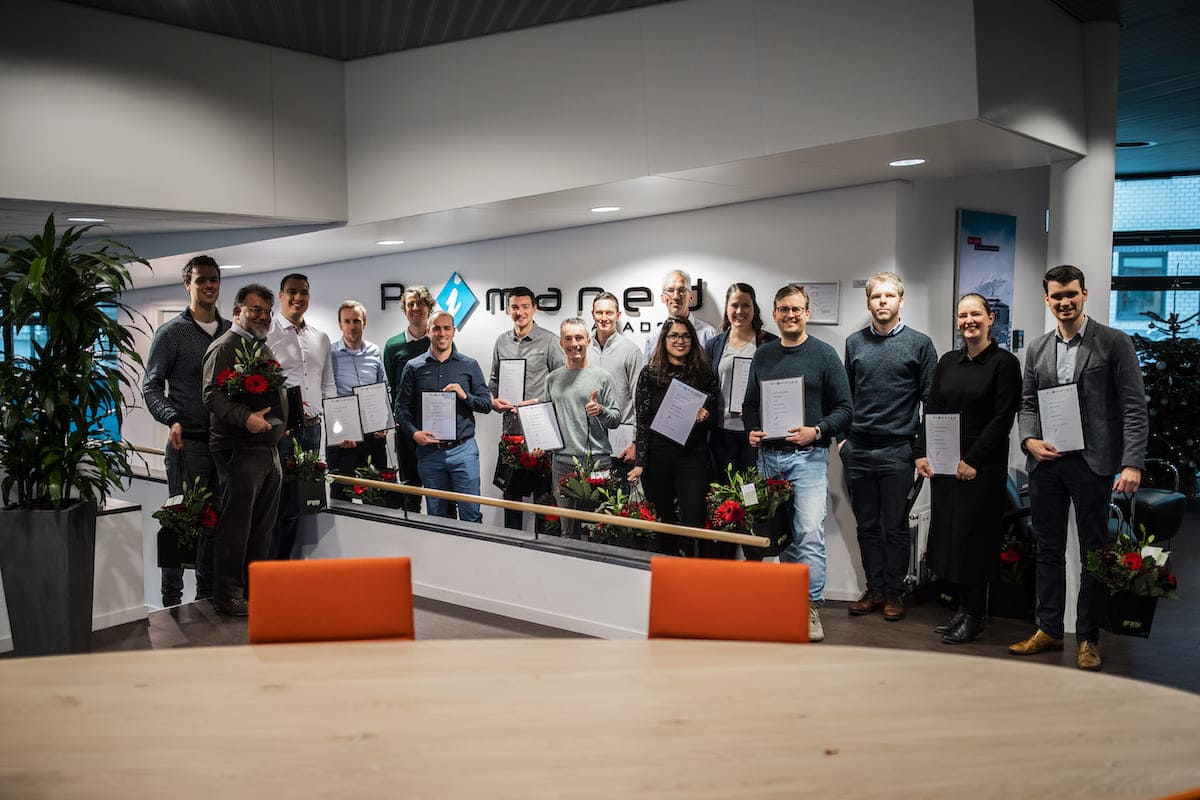 The Head of Project Planning Series: People, Processes & Tools: How to Quickly Recruit, Systemise, and Train Project Planners
No matter what industry you operate in, change is happening.
Change is essential to adapting to the future business landscape, and one change that's rapidly taking place across many organisations is the shift from a traditional hierarchy to a matrix structure.
A matrix organisational structure introduces an increasing number of planners, managers, and other resources into projects, which means that it's more important than ever before to ensure all your projects are managed both effectively and efficiently.
Research shows that 12% of all projects globally have been deemed failures within the last 12 months alone, but embracing new approaches to project planning can help improve your success rate.
So what's the best approach? Focusing on your people. By hiring talented graduates with unlimited potential, developing internal processes that meet their needs, providing the tools they need to plan with efficiency, and training them in project controls, businesses can successfully boost their project planning efforts to drive great results.
As Head of Project Planning, building a strong, resilient, and skilled team is what's going to elevate your project management department from an 'administration office' to a centre of excellence, putting you in control of every project now, and in the future.
Building Your Team
If you're keen to implement change across your organisation's project planning processes, you're going to need to build a team of forward-thinkers who are open to working in new ways. But here's the problem: finding skilled employees isn't easy, especially when there's no formal qualifications or dedicated project planning courses.
What Heads of Project Planning today need to understand is how to hire graduate project planners and train them effectively to ensure they're developing the skills they need on the job. Hiring for personality and fit - and then training for skill - can massively expand the candidate pool, making it easier to find people with potential.
However, building a team isn't just about hiring and training; it's about nurturing and supporting, too. One of the potential risks of taking a people-centric approach to project planning is that when you invest your time and resources in training graduates, you're making them increasingly attractive to the competition. And so creating inspirational working environments, providing opportunities for professional growth, and generating an internal planning community is key to building a successful project team.
Effective Onboarding
Recruiting new talent is important, but equally as important is onboarding your new recruits in an efficient and effective way that ensures they quickly become part of the team, and essentially hit the ground running. And while there are aspects to take into consideration when onboarding - such as ensuring new hires have access to policy documents and a team mentor - one of the most vital is helping them learn the ropes.
Fast tracking your project planning engineers' learning curve with Primavera can help. While the project planning sector has traditionally struggled to embrace digital tools, purchasing a tooling license is key to helping new hires get to grips with the ins and outs of effective planning quickly, and with ease, to create a steep learning curve.
Oracle Primavera is a suite of tools that covers everything from scheduling and risk analysis to resource management, making it one of the best solutions for providing new recruits with a broad spectrum of planning capabilities. Many Heads of Planning don't yet realise that project controls is the solution to their problems, but it can be just what's needed to elevate the team. Oracle Primavera P6 is used for planning; Oracle Primavera Risk Analysis for risk and Oracle Primavera Cloud for scheduling, lean, risk and more.
However, one of the biggest mistakes that Heads of Project Planning often make is that they jump straight into introducing Primavera, which is a very heavy planning tool, particularly for recent graduates. It can sometimes be quite daunting, so it's usually best to begin with looking into the theory behind tooling, helping planners to learn the basic principles and foundation of project controls before moving onto Primavera training.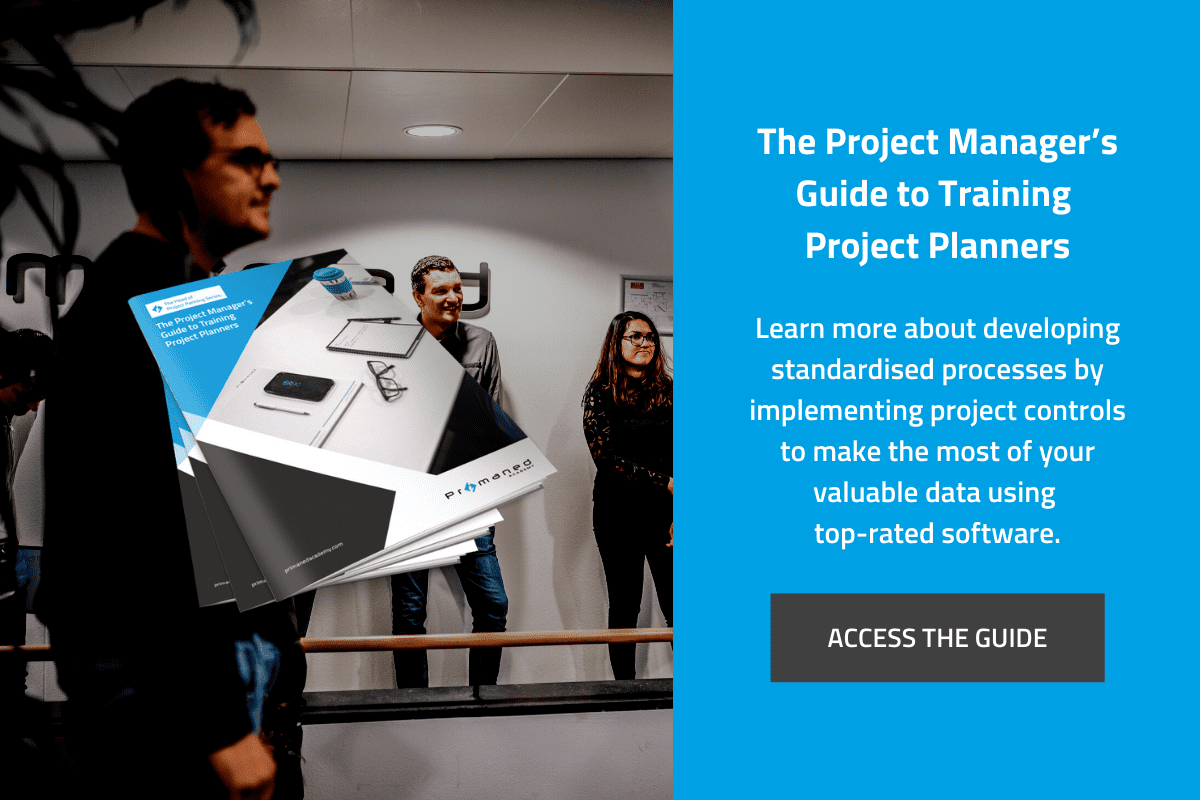 Developing Internal Processes
Even with the best onboarding processes, the reality is that your project planning team will likely be made up of a mix of new graduates and experienced planners, and of people from a range of different educational backgrounds. You may even have a team of people from very different cultural backgrounds, too, especially if you're embracing remote working and accepting job applications from international talent.
Diversity is essential, but it's still vital that your team are able to work together to achieve common goals and deliver great results; there needs to be a widespread agreement on how to do things. And that means incorporating the 3 standard processes and skills needed to successfully implement forensic planning into your new approach.
Standardising your processes reduces the risk of miscommunications and mistakes.
The three standard processes to implement are:
Tooling processes, ensuring everyone's using the same digital planning tools
Training processes, ensuring everyone has the same foundational knowledge
Team processes, ensuring standardisation is implemented across the department
While forensic planning is gaining more and more attraction around the world, Europe is notably lagging behind. In many cases, project planners work in an 'invisible department', and that shouldn't be the case.
By standardising practices within the organisation, and building systematic work methods, Heads of Project Planning can help their teams to be viewed by the business as the valuable asset they really can be.
Getting Your People Onboard With Change
When you're standardising processes, the fact is that existing working methods will change. And for your team, that can be difficult. It's not easy to embrace new ways of working, or deviate from what you know. And yet successful change management can only be achieved with buy-in from absolutely everyone involved in the change process.
Although it's natural to be met with resistance and push-back from the team, there are three ways to bring about successful project change management with your planning team that can help make implementing new processes more straightforward:
Build knowledge and awareness of change to highlight the benefits to planners
Ensure all project planners are hands-on involved in making changes to processes
Always communicate changes clearly and be transparent about expectations
When you have a team that's open to change, implementing it can be a much easier, much more effective, and much more enjoyable and rewarding process for leaders.
Introducing Change
While it's important for your team to be onboard with the changes you're making to project planning processes, it's also important for them to be onboard with how you introduce these changes, too. Knowing how to standardise and implement project planning and control processes that your team will love is one of the keys to building a successful department that brings value at an organisation-wide level.
One way to introduce change to your team is with the support of a business consultant who can demonstrate to planners how the changes will benefit them in particular, and how tweaks and adaptations can be made to ensure that the processes can be tailored to the needs of each individual worker, without deviating from the standard.
Another way is to work with a technical consultant who can ensure that all changes are implemented quickly, easily, without errors, and with minimal disruption. This can reduce frustration amongst your team, so they'll be more likely to accept the new changes.
A further way to introduce new ways of working is with project controls training that's customised to the specific needs of your project planning team. This can work to build awareness of the growing importance of tooling and project controls to help project planners understand the vital role that the changes will play in day-to-day operations.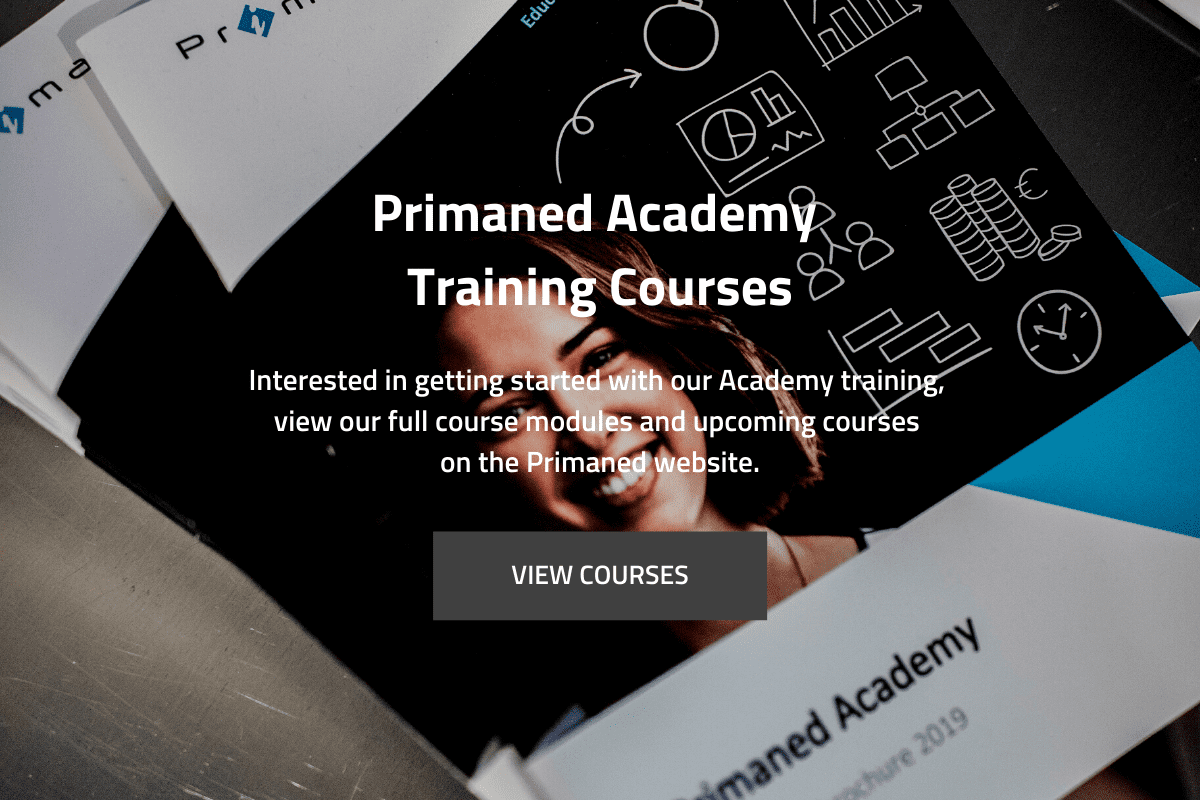 Identifying the Right Training
If you do decide to use training as a way to introduce and implement standardisation and change, it's important to select the right type of training for your workforce. There's really no such thing as 'training'; it's more of an umbrella term covering a wide range of internal vs external training options that are all worth taking into consideration.
These options include:
Open registration: Set courses that anyone can register for through a training website
Incompany training: Bespoke training courses designed for a single organisation
Remote training: Open or incompany training courses delivered entirely online
Of course, there is also the possibility of internal training options - identifying someone within your organisation itself that can deliver training to your project planners - but in many cases this isn't advised as the training can often be biased or perhaps not of the highest quality depending on that person's experience working within the company.

If you're considering Primavera training especially, you may find that it's challenging to locate someone experienced in this particular tool without looking to external providers.



Why Train in Project Controls?
If you've got to this point and you're saying to yourself 'wait a minute, what is project controls and how can it help my team deliver better project insights and planning performance?', then don't worry. You're not alone. Project controls is still a relatively new area, especially in Europe, so it's still emerging in business.
Project controls covers the aspects of project management that estimates, models, analyses, predicts, measures, reports, and visualises project data to generate insights. This can help to support and influence decision making so that projects will create maximal value for the stakeholders, and are more likely to successfully achieve goals.
The reason why project controls is becoming so important today is because of the rapid rise of big data. Remote working has sparked a new era of digital communication, giving businesses more access to data than ever before. Now, project planners may need to look at data from 200 different programmes, all to develop just one report.
And so the need to have a solid internal planning and risk analysis strategy is clearer than ever. If the data isn't right, there could be consequences for the organisation, especially during the all-important tendering stage which generates vital new business.
Ultimately, project controls reduce project risk, costs, and improve your project planning to help you win more tenders, giving you unique insights into your project.
Identifying the Best Project Controls Tools
Project controls help you achieve an integral planning system for project data collection and warehousing, but only when approached from the right angle.
While there are many approaches that can be taken to project controls - including a manual approach - in terms of accuracy, insight, and standardisation, it's best to use dedicated project portfolio management tools like Primavera to ensure the best results.
There are many advantages to using dedicated tools like Oracle Primavera, including:
Features - Dedicated project controls tools have the built-in features needed to create a complete schedule, such as relationship management, defined roles, baselines, and the ability to input and analyse progress across the entire project.
Reliability - While Primavera is often considered to be 'heavy', it has the capacity to help you build an integral planning system more efficiently and with fewer errors than some of the lighter yet broader tools such as Microsoft Excel.
Collaboration - Project controls tools allow for multiple planners to be involved on a single project - or on multiple projects - at the same time, boosting collaboration and productivity and helping to create optimal outcomes.
There are a number of dedicated project planning tools available, but Oracle Primavera continues to be one of the most widely used tools due to its widespread functionality and comprehensive design that covers project controls from start to finish.
There is a growing concern that, with the ever-increasing amount of data that's becoming available, each project is becoming more and more unique. And this is what's making it practically impossible to create an integral planning system for project data collection and warehousing. While the individuality of each project must be acknowledged, each project must be managed using the same standard processes.
An integral planning system means that your team has a process in place to do their jobs effectively, leaving you with the freedom to do your job, too. One thing that's being seen time and time again is that Heads of Project Planning are getting drawn into the ins and outs of planning because their teams don't have the resources they need to work independently. As Head of Project Planning, this is no longer your job. Your job is to delegate, to coach, to lead, and to manage your planners efficiently.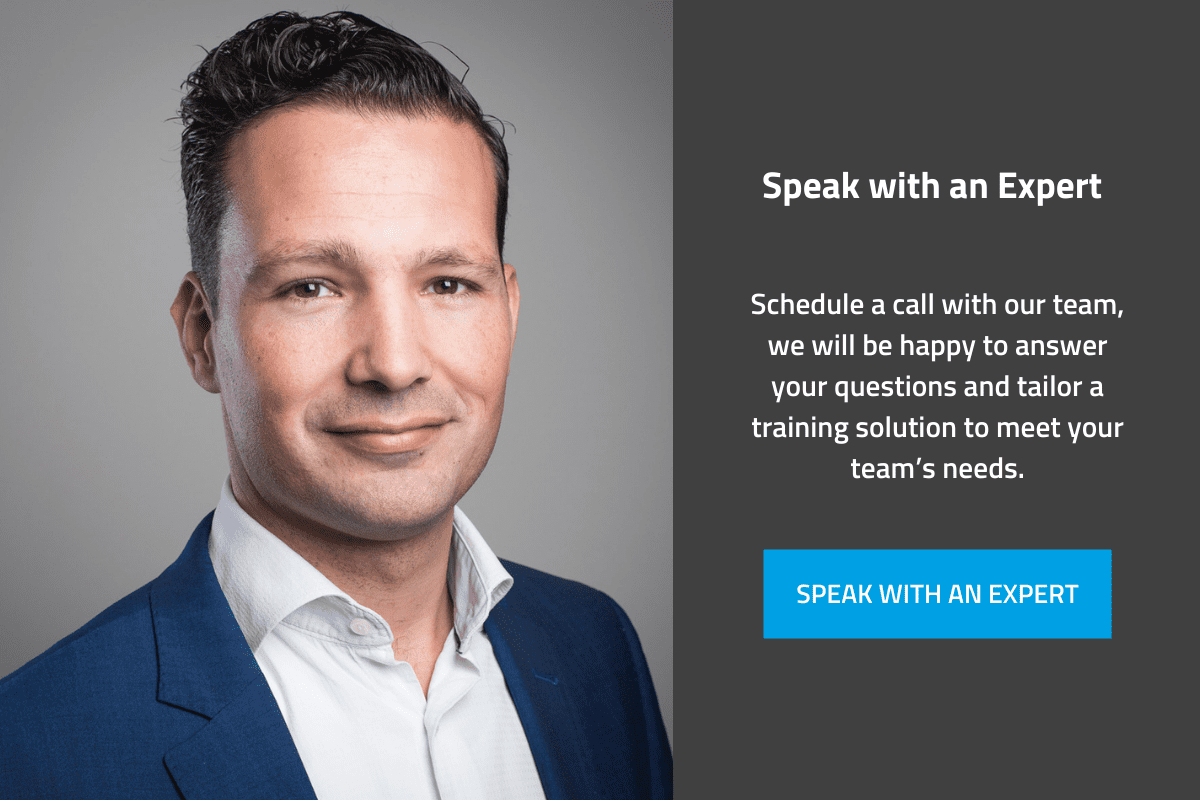 Finding a Trainer
What's important to remember is that not all project controls training providers were made equal. In fact, the type of training can vary considerably depending on the provider you choose, so it's always a good idea to ask these 7 questions when shortlisting the right project controls training providers to ensure best results:
How much does training cost?
How do I know my team will receive quality training?
How long does the training course last?
What experience do you have delivering project controls training?
Who are your trainers?
Where does training take place?
Do you have testimonials from former delegates?
One of the biggest mistakes that companies are making is that, because they're finding it challenging to find a training provider experienced in delivering project controls or Primavera training, they're selecting the first training provider that comes along. Unfortunately, this can sometimes result in the delivery of a training programme that doesn't quite meet the needs of the team, or which isn't relevant to the organisation.
Heads of Planning shouldn't rush into booking the first training course they find. Instead, it's better to consider all your options, ask the seven essential questions above, analyse answers, and select a training provider that really can help your planning team grow.
Gaining a Competitive Edge
Today, savvy Heads of Planning are elevating project controls into their project management strategy, and it's incredibly easy to see why. With a combination of software training, process training, and business consultancy to manage change, project planners are being provided with everything they need to gain control of either one project - or a selection of projects - to improve effectiveness and success rates.
While adoption of project controls is notably slow across Europe, more and more local organisations are beginning to embrace the need to put their people first and empower their project teams by expanding their knowledge and understanding of end-to-end project management and highlighting the importance of proper planning.
To retain an advantage in increasingly competitive markets, Heads of Planning should be doing more to support their planners to achieve their best work, and for many, that will mean embracing a more modern, more efficient approach to project execution. Traditionally, Heads of Planning have worked around complexities by relying on external hires. However, it's time to bring talent in-house, and start working to develop brilliant teams that have what it takes to plan projects excellently, and with confidence.
You know your team can plan projects better. So give them what they need to do it.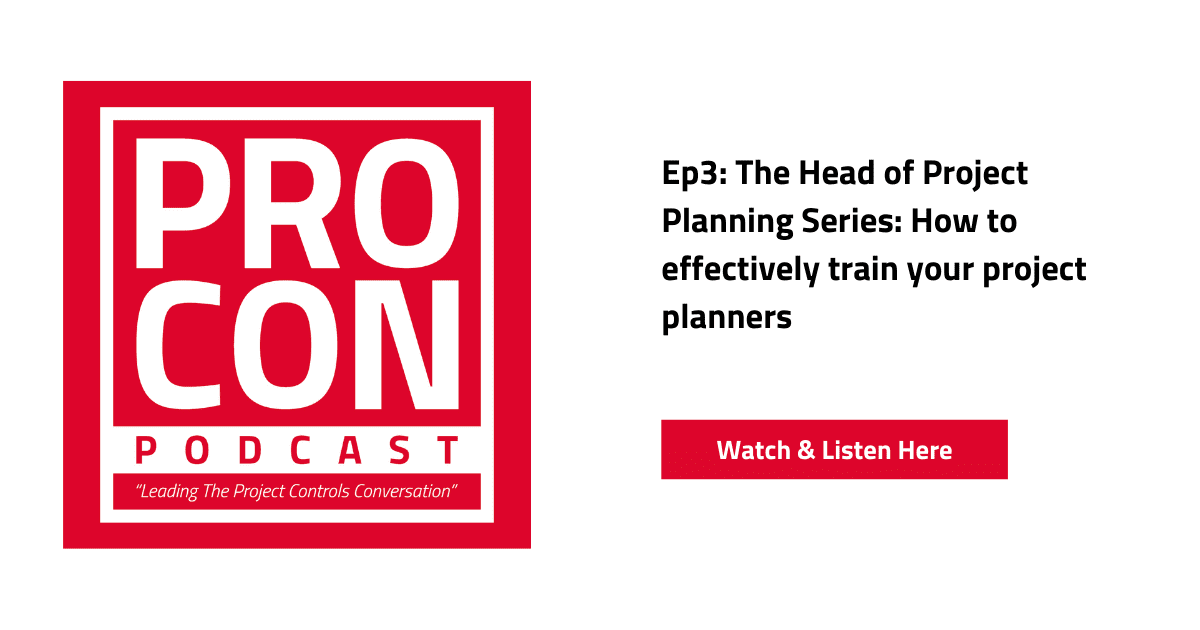 Or listen to the podcast here below through the audio player.